Identity theft? See what can be done to prevent further damage.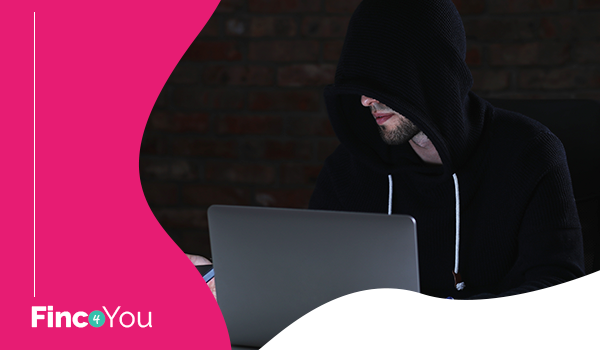 The Internet and new technologies have improved our lives in many ways, but they have also started a new wave of methods for criminals to commit fraud. Identity theft – which occurs when a thief tries to steal someone's identity or use your personal information for fraud – is a crime that has only increased with technology.

According to a 2019 identity fraud study by Javelin Research, new fraud and account takeovers, including cell phone takeovers, are on the rise. In addition, there were 14.4 million new victims of identity theft in 2018, and 23% of them had personal expenses not reimbursed due to fraud.
How do you know you've been a victim of identity theft or fraud? Signs of identity theft vary widely, but the Federal Trade Commission (FTC) says these warnings are among the most common: You see withdrawals from bank accounts that you don't recognize. Receive calls to collect debts that are not yours. IRS notifies you that a second tax return has been filed in your name. Receive bills or others via mail.

Find unknown accounts on your credit reports. Identify suspicious charges on your credit cards. Medical service providers send bills for care you didn't receive
Step by step to do immediately if your identity is stolen
If you've already discovered that you've been a victim of identity theft, you need to act quickly to minimize damage and financial loss. Here are the exact steps you should take if you've found evidence of identity theft or if you believe you're the victim of some sort of scam.
Step 1: Make a report to the Federal Trade Commission
If you believe you've been a victim of identity theft, create a long trail of evidence and paper documents. It all starts with filling out an FTC report, which you can do online at IdentityTheft.gov. To file a fraud report with the FTC, you must share information about what happened to your identity or accounts. From there, the FTC will help you create a recovery plan that can help protect your identity and prevent theft and fraud along the way.
While you may not know everything about the fraud that occurred, it is your responsibility to provide the FTC with as much information as possible. The more information you can share, the more advice the FTC can offer to identify all fraud cases so you can get a full recovery.
Step 2: Check credit reports, card statements and bank statements
Another crucial step is to review all three credit reports and review the information on them line by line. Fortunately, you can get a free copy of your credit reports at AnnualCreditReport.com. Please note that your Experian, Equifax and TransUnion credit reports may not contain exactly the same information, so verification is crucial for all three Meanings. Your credit reports will also contain accounts that a fraudster has opened in your name, payment history that does not belong to you, or other personal information that does not belong to you.
In addition to your credit reports, you should also check all your credit card accounts and bank statements. Look for inaccurate information, lost withdrawals, fees you don't own, and other suspicious activities. This is all the information you want to include in your report to the FTC and you want to correct this information as you complete the steps below.
Step 3: Create a fraud alert
You should also take steps to set up a fraud notice on your credit report, which you can do by contacting one of the credit reporting agencies. Please note that if you contact a credit reporting agency to place a fraud notice on your account, that credit reporting agency must notify the other two. Setting up a fraud alert for your credit reports is free. Once this alert is enabled, businesses will need to take additional steps to verify your identity before crediting your name.
Step 4: Make a police report
If you decide to do this, you can also file a complaint with your local police station. This can help you build a long trail of paper evidence that you may need to restore your identity later. The FTC Says You Must Go To The Police With A Copy Of Your FTC Identity Theft Report You created government-issued identification in Step 1, such as a driver's license, proof of where you live, and any proof of theft.
The FTC is also making this memo available to law enforcement agencies for you to print and take with you. The memo will help local police clarify the importance of your police report and explain where to go if they need further guidance and information from the FTC.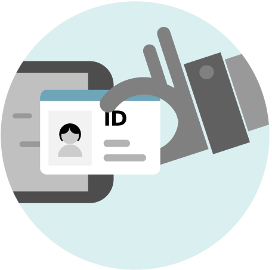 Step 5: Notify the bank and your creditors
You should then try to repair any damage that has occurred. This step involves contacting banks and creditors to inform them of the fraud, including specific details. They also want to close all fraudulent accounts opened in their name. This is just one more step towards having your FTC identity theft report in hand. If you contact banks and creditors to explain what happened to them, you can send them a copy of your report along with any other evidence you have.
Whenever you contact banks and creditors to request removal of fraudulent accounts or charges, keep a record of who you contacted and what they told you. Also, ask them to send you a letter detailing the actions they took on your behalf. Also, keep all records and letters from banks and creditors. You will need proof of action taken if accounts remain on your credit reports and you will need to follow up later.
Step 6: Dispute Fraud on Your Credit Reports
You must then take steps to dispute fraudulent information on your credit reports with all three credit bureaus. The FTC provides this sample letter that you can copy, paste and fill in with your own specific details and information.
When sending a letter to all three credit reporting agencies, you will want to include a copy of your FTC identity theft report and your personal information. You must also submit a copy of your credit reports along with details of what information is false or fraudulent.
Step 7: Change all your passwords
You will definitely want to change passwords that have been compromised, but you should really change all your passwords to new ones that are impossible for scammers to use. As a result, scammers cannot use the information they have to hack into other accounts that have not yet been compromised.
A password manager like LastPass or Dashlane can be an excellent tool for this purpose as they are unique and passwords. create complicated accounts for each of your accounts and store them in a vault that only you have access to. Some password managers offer a free trial to get you started, but even paid plans only cost $3 a month.
Step 8: Change ID that was stolen
You will also need to take steps to replace any stolen IDs you were supposed to have. For example, if your social security card was stolen, you can apply for a new one online using this link. If your driver's license was stolen and you need a new one, contact your local DMV agency. If your passport is lost or stolen, you should contact the Department of State.
Step 9: Configure a Multifactor ID
To ensure that fraudsters with your data can no longer log into your accounts, it is crucial to increase security in all aspects. Experts at Javelin Research believe it is important to give up SMS one-time passwords in a targeted manner. As cell phone purchases continue to grow, it's becoming increasingly clear that SMS OTPs aren't a barrier to certain scammers, they write. Reactive prompts via push push notifications for approval or out-of-band biometric requests are much harder for fraudsters to overcome.
In addition to removing tap-to-approve passwords, you should also establish a second level of identification whenever you can. For example, many accounts allow you to enter your phone number to receive an SMS code before logging into your account. In these cases, you need to follow the steps to do this.
Step 10: Freeze your credit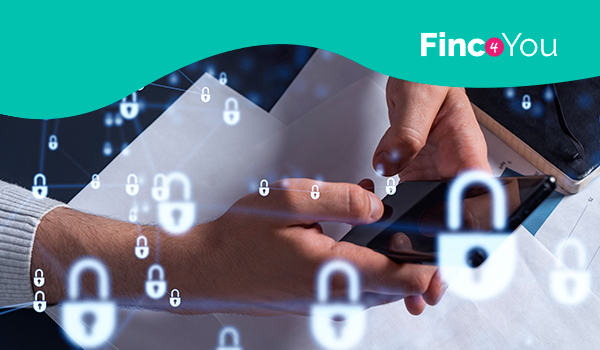 While the fraud warning on your credit reports can temporarily prevent thieves from opening new accounts in your name, you might also consider freezing your balance. This more permanent solution will stop any access to your credit reports until you remove the block yourself. A credit block will not even allow you to open new credit accounts in your name unless you contact the credit bureaus and remove the process.
Credit blocking is free for customers and consumers, but must be done with all three credit bureaus.
Conclusion
While all of the above advice is important, you should also consider subscribing to identity theft protection services. Companies in this area can help you prevent identity theft from the start, saving you time, stress and potential damage to your creditworthiness and financial health. The best identity theft protection companies monitor your credit reports 24 hours a day and notify you of any movements you should be aware of.
You can also monitor the dark web for your personal information or social security number, and many companies offer identity theft insurance for up to $1 million as part of their plan. As identity theft protection you can normally for only $7 a month you don't want to miss out on this important coverage.