If you have poor or bad credit the Indigo Mastercard can be a good credit card option for you.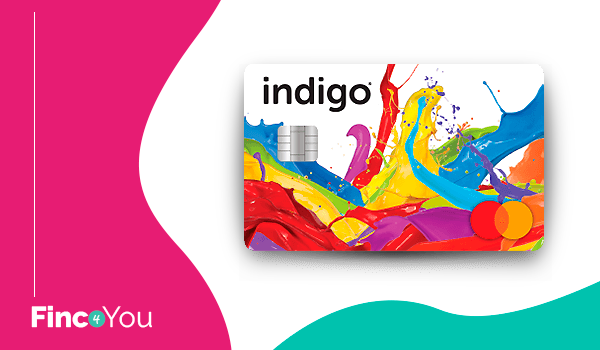 Indigo Mastercard is aimed for people who have poor or bad credit score and are trying to rebuild it, with this credit card you will be able to achieve your dreams while you rebuild your credit, Indigo understands that have a bad phase does not mean you can't change.
To be this great option for credit-builders this card does not require a safe deposit or a credit check like most does! Since it is a credit card for people who does not have the best credit, the limit is not very high, only $300. If you got interested in the card and wants to know more about it, keep reading our article!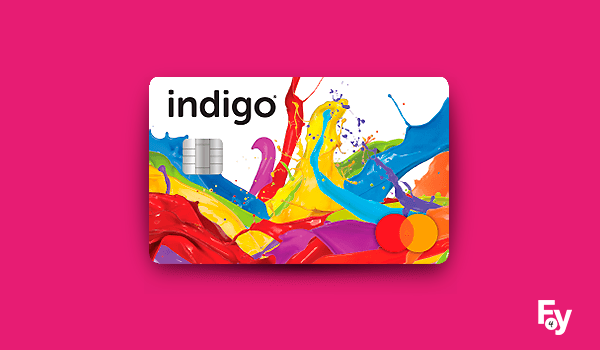 CREDIT CARD
indigo mastercard
No impact Credit Score
no security deposit
Access everything you need with a credit card
About Indigo Mastercard
The Indigo Mastercard is issued by Celtic Bank, they are a bank based in Salt Lake City in Utah. The Celtic Bank was founded in 2001 and its major focus is in financing small business, but of course offers different financial products like the Indigo Mastercard.
The Indigo Mastercard will report every month to all three major credit bureaus, if you keep a good usage of your card and keep the payments on time, your credit score will increase after a few months of having the Indigo Mastercard.
To apply for this credit is very easy and simple, you only need to submit the form for the pre-qualification on the Indigo website and you can see if you are qualified in minutes, after that you only need to complete the process.
Requirements to apply for the Indigo Mastercard
If you are interest in rebuild your credit score you can apply for this card, there only a few criteria you need to meet. To apply you have to be at least 18 years old, have an address in United States and an IP address in U.S as well, you also need a valid social security number.
Besides that, you cannot have a previous Indigo Mastercard Account that was charged off because of delinquency. You also need to meet some other points that you will provide during the qualification form, like: verification of your information and review of your income and your debt.
If you check on these criteria you can apply, just remember that this not mean you will be approved, just that you are qualified to start the application.
Mastercard benefits of your Indigo
Since the Indigo is a Mastercard, you will have access to some exclusive Mastercard benefits. This credit card comes with zero liability protection, with this you have security that while using your card you not be held responsible for any unauthorized transactions, if that happens.
Mastercard also has an ID Theft Protection, with this your information will be monitoring and protect, this means that your credit and debts card, social security number, email address, bank accounts and passwords will be protected in a tentative of ID theft.
The Indigo Mastercard also offers some fraud protection, if you card is lost or stollen you need to contact them as soon as you notice it, that way you will have coverage that you report the missing card and may not be charged for any transactions made with you card after that.
Advantages of the card
The Indigo Mastercard is a great option for you if you are trying to rebuild your credit score and is looking for a credit card that you can get approved even with a not-so-great FICO score. These are the main advantages of the Indigo Mastercard:
Your credit score will not be impacted by the pre-qualification form.
Unsecured credit card for people with poor credit
Report to all major credit bureaus, which can help you increase your FICO score.
Zero liability protection and ID theft protection
Annual fee depends of your creditworthiness, can be $0 or a maximum of $99
Apply To Credit card
To apply for the card, you need to be at least 18 years old, live in the U.S. and have a valid security number. The application process is very simple and starts with you filling up the pre-qualification form on the Indigo page. After approval you will receive your credit card within 14 business days, then you can start enjoying your limit and building up your credit score.
To know more information about the card and how to apply, keep reading our blog!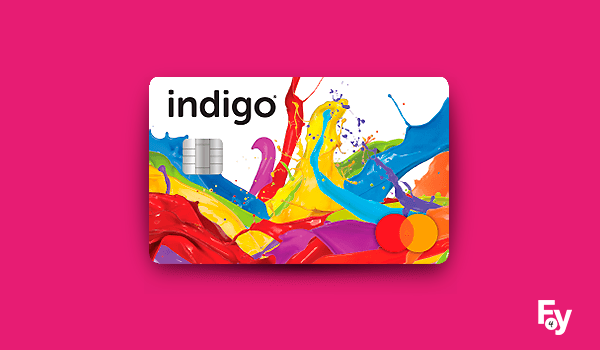 CREDIT CARD
indigo mastercard
No impact Credit Score
no security deposit
Access everything you need with a credit card