Discover all the benefits of the GM BuyPower credit card here!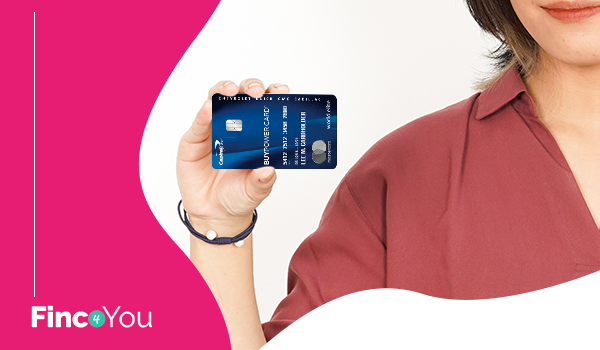 The GM BuyPower credit card does not charge any annual fee and your rewards earned can be used to buy new autos on GM stores. You can also use your rewards to pay maintaining expenses of a GM vehicle that you actually have. When you spend 5000 dollars for the first time each year with your GM BuyPower credit card you can earn 5% rewards.

Your credit card rewards on the next purchases is about 2%. Bank responsible for this credit card? The bank who is responsible for GM BuyPower credit card solutions is Capital One and this is a Mastercard credit card. As a MasterCard credit card holder you can enjoy some extra benefits.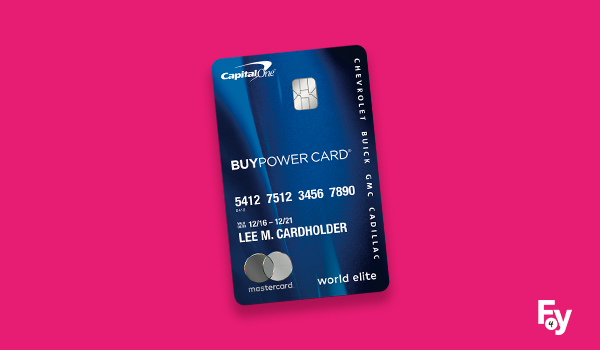 CREDIT CARD
gm buypower
DISCOUNTS ON PURCHASES AND SERVICES
UNIQUE POINTS PROGRAM
Watch your credit score improve effortlessly
What are the Benefits of being a GM BuyPower credit card holder?
No limit for your rewards: Other credit cards can put limits on your reward receivings, but it is not the case of GM Buypower rewards for their card holders. As you purchase in GM stores you can gain more rewards.
You can receive high rewards rates for a no-fee card: Greater rewards are offered for General Motors customers that want to buy a new General Motors vehicle. These benefits are higher than other rewards in the average of no-fee and no annuity credit cards.
You can access your credit card account online: If you are a card holder it is possible to manage your account and change your data information online in the Capital One official website. Paying your credit card bills is also possible by using the website and online credit card services for GM BuyPower credit card holders.
Your rewards do not expire: There is no expiration date for the rewards received if you have an open account that is now active being a card holder. This benefit allows you to use your rewards in future vehicle purchases.
12 months without paying APR: You will receive 0% APR for 12 months after opening an account; after that, your variable APR will be between 15.24% and 24.24%. Whether you plan on major shopping or taking a vacation, this introductory offer gives you a full year to make interest-free payments.
Special benefits: What benefits does this credit card give me?
Traveling and redeeming your GM BuyPower rewards: You can use your GM BuyPower credit card to pay your travel expenses and receive many benefits from making these purchases.Your credit card can give you up to one million dollars if you suffer a travel accident. If your trip was cancelled you can ask for trip cancellation insurance benefits. Credit card also gives you secondary rental car insurance and emergency travel services of assistance. With your credit card you can rent apartments around the world that have amazing conditions for card holders.
Buying a new GM Vehicle: You also have access to our price protection service for guaranteeing that you will buy your new GM vehicle for the best price having an Extended warranty and the possibility of identifying thefts. Your cardholder experience will be better with our premium customer service that is available for credit card holders that want to buy a new General Motors vehicle.
Maintenance of your GM vehicle: Your rewards are limited to 250 dollars values each year that can be used for maintenance expenses with your GM car, and you can use your rewards to buy a new car.You need to buy 5000 dollars with your credit card every year to earn your 250 dollars maintenance benefits for your current GM auto.
Reward redemption details
Your reward redeems options: You can only use your rewards for redeeming them into GM vehicle purchases or for using these rewards redeemed to maintain your current GM auto.You can receive up to 250 dollars each year on your expenses made on official GM stores. You cannot use your rewards to buy vehicles with entrepreneurial intentions of buying a huge number of vehicles.
Fees and values of rewards in dollars: If you currently have a GM auto and you want to have more GM autos you can use a part of your rewards to buy your new car.It is possible to receive more than the initial offer of 5000 dollars expended annually. You can earn more rewards by using your GM BuyPower card to pay for other kinds of purchases like your grocery store expenses, gas station and mechanic car expenses. Making these purchases with your credit card you can earn up to 2% in rewards.
Who is it suitable for?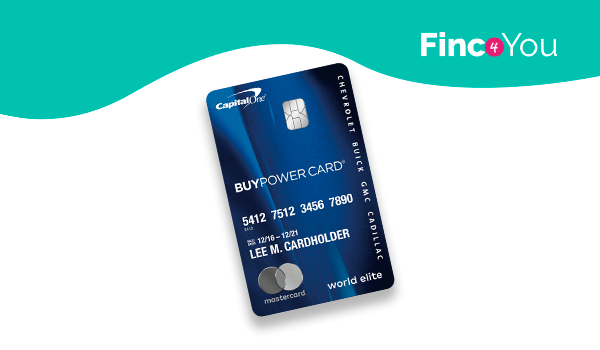 GM BuyPower is strictly for those planning to purchase a GM vehicle in the future, or who now have one that needs regular maintenance. Once that milestone is reached, and the card's 5% rewards rate expires for the rest of the year, it might still make sense to use GM Card as your default card for new purchases if you plan on buying a GM vehicle.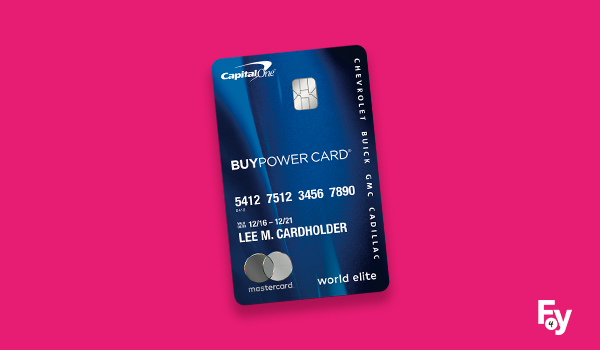 CREDIT CARD
gm buypower
DISCOUNTS ON PURCHASES AND SERVICES
UNIQUE POINTS PROGRAM
Watch your credit score improve effortlessly